About Royal Armouries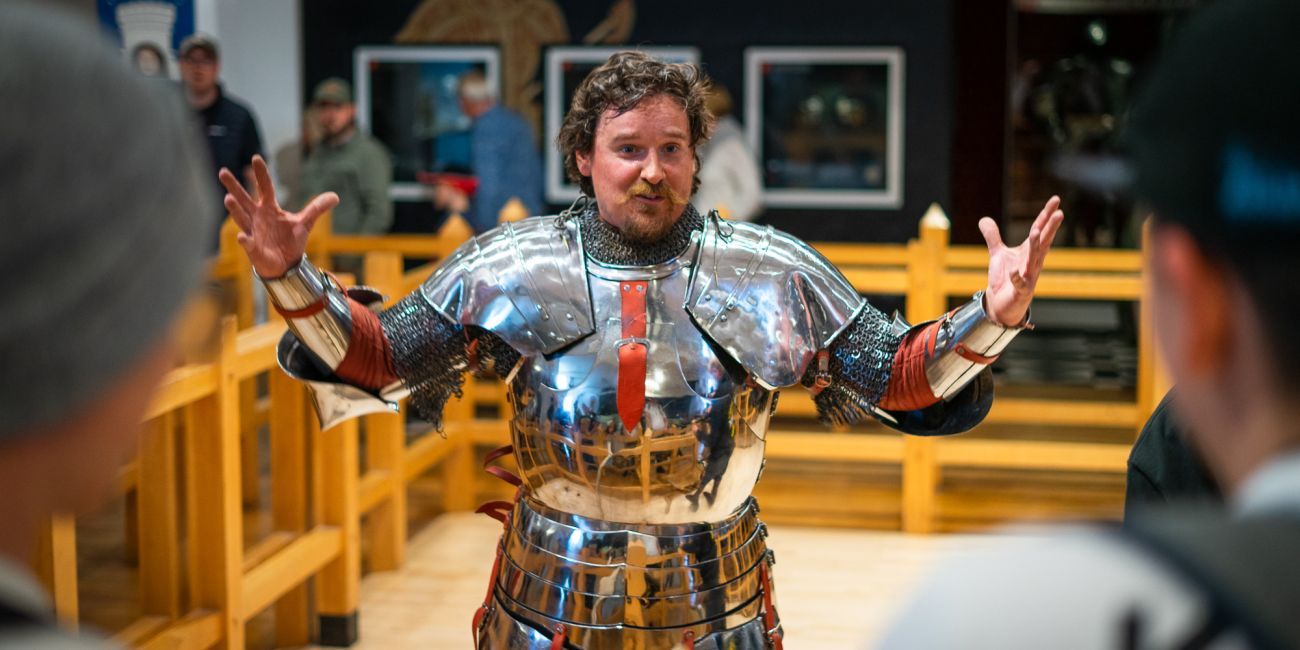 The Royal Armouries cares for one of the oldest and most extensive public collection of arms and armour in the world. 
Every weapon has the capacity to be used for good or for ill. Every nation and every community has been shaped to a greater or lesser extent by force of arms, and every right or freedom has at some point been won, lost or regained through conflict.
Arms and armour are among the products of human endeavour which have had the greatest impact on the history of the world. Thanks to humanity's relentless desire for advantage in defence and attack they have been pivotal in forming and re-forming the cultural and geopolitical shape of civilisations. They have shaped all our past and will continue to shape our future. Read more about the stories from our collection and how our objects link to subjects as varied as history, politics, art, popular culture, manufacturing, engineering and science.
Our collection is displayed in our historical home at the Tower of London, at the purpose-built Royal Armouries Museum in Leeds, and at Fort Nelson near Fareham, Hampshire.
We have a long history, dating back 700 years. Our celebrated core collection originated in the nation's working arsenal, which was assembled over many centuries at the Tower of London. To explore objects from our collection, we have an extensive online catalogue to search from.
Since 2005, we have also managed the national collection of firearms, started in 1631 by Charles I and assembled by the British Army, now housed at the National Firearms Centre.
Read more about the history of the Royal Armouries.
We currently employ 190 staff and receive about 2 million visitors a year across our three sites, who, except at the Tower of London, visit for free.
Governance
The Royal Armouries is governed by the National Heritage Act (1983) and is a Non-Departmental Public Body sponsored by the Department for Culture, Media & Sport (DCMS). The majority of our funding comes from the government.
Our Board of Trustees are appointed by DCMS and oversee our Executive Board.
Read more about how we are governed, our organisational structure and annual reports and accounts.
Important links