Gift Shop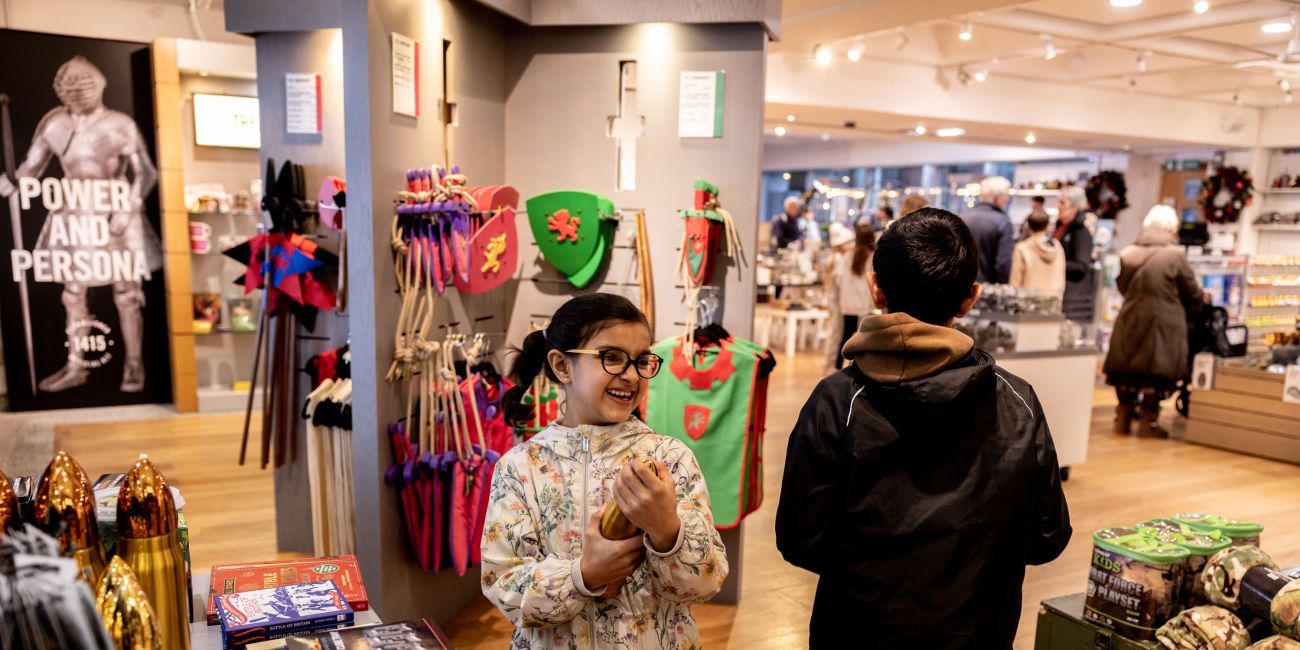 Our shop is located on the ground floor and is open 10am to 5pm, Tuesday to Sunday, and every day during school holidays. 

From Darth Vader baubles and Game of Thrones dragon eggs, to Anne Boleyn rubber ducks and a fairy-tale range for kids, the Royal Armouries shop has something for all tastes and budgets.
We accept cash in our shop, but would prefer visitors to pay by contactless, where possible.

Can't make it to the museum? We've got you covered with our award-winning, online shop.

We are a charity and every purchase you make helps to support our work.