The Romans Are Coming!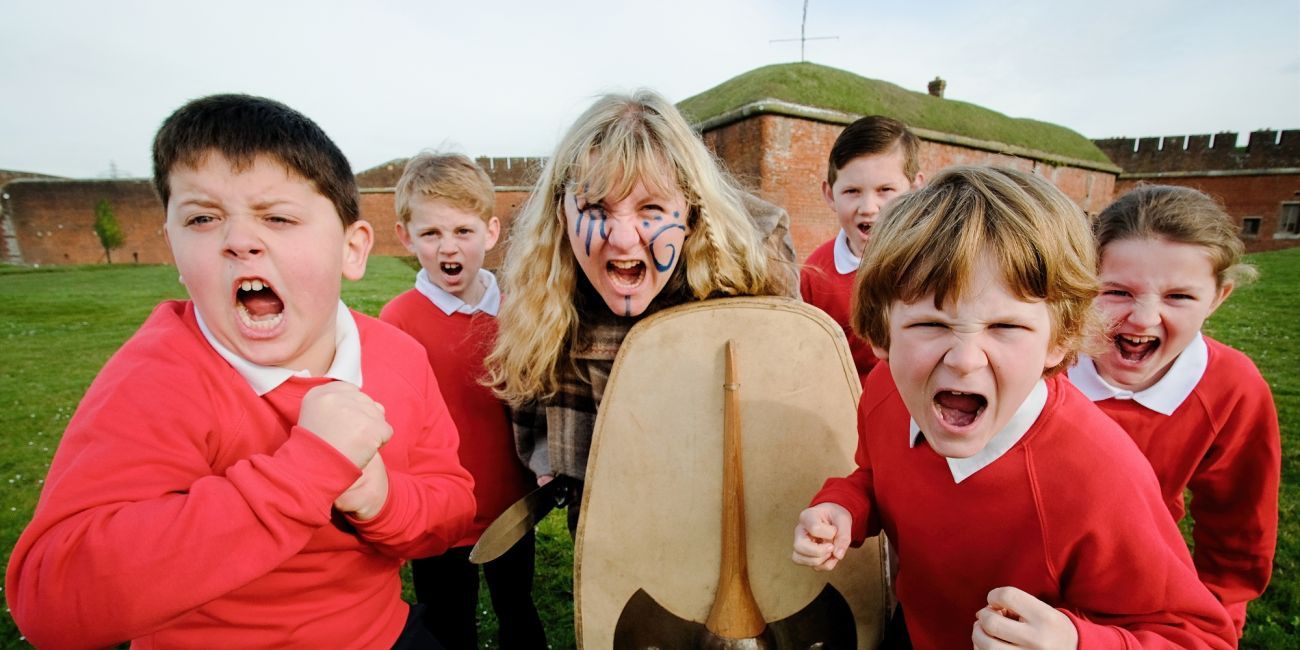 Roman and Celts workshop at Fort Nelson.
Our on-site Roman and Celts workshop at Fort Nelson, near Portsmouth, allows students to step back in time and learn about history in the unique setting of our Victorian fort.
Workshop Information
Travel back to AD42 and join the drama as the Iron Age tribes await the arrival of the Roman Army. Students will learn more about the Celtic and Roman ways of life through:
Partaking in an Iron Age feast including an interactive retelling of Caesar's failed invasion.
Investigating Roman military equipment, learning more about the life of a Roman soldier and practising army drills including a shield drill.
Discover more about Roman citizens through object handling, including who they are and their place in Roman society.
Following the sessions, led by historical characters, your students will need to decide if they join the Romans in Britain or fight against them.
Curriculum Links
History: The Roman Empire and its impact on Britain.
Duration
The day consists of three 45-minute workshops and a 1-hour break for lunch. The day starts at 10am and finishes at 2pm.
Booking Information
Please contact us to make a booking or if you have any questions.
Email address
Postal address
Education Team  
Royal Armouries Fort Nelson  
Portsdown Hill Road  
Fareham  
PO17 6AN  
United Kingdom